Matsiko World Orphan Choir!
The Matsiko World Orphan Choir, part of the International Children's Network, will perform at FUMC Boulder this Saturday, July 7th at 7 pm and during Worship on Sunday, July 8th. There is a $10 suggested donation for the Saturday night show. The Choir's mission is to bring awareness to the plight of the many orphaned children around the world and raising support through bookings and sponsorships. The choir has performed in many churches across The United States. Learn more at: www.icnchildren.net
Forward this email to a friend and invite them to the concert!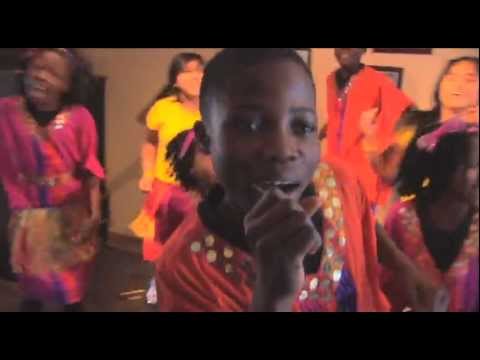 Adult Forum
This Sunday at Adult Forum, Melissa (Preston) Vaughn will share her life story with us. Also, as part of the leadership team for Arts for Kids' Souls summer camp, Melissa will give a report on the plans for camp this year and tell us how we can be involved. Join us at at 9:00 am in the Church Parlor.
Donate Diapers this Sunday
Our Burmese Family Support Group is hosting a diaper drive this Sunday during worship. Our Burmese family will have a newborn and a one-year old which means… they need a lot of diapers! You can help by bringing diapers sizes newborn to size 3 to church this Sunday. Thank you for your support of this family in need.
Sacred Bites is Back!
Sacred Bites resumes again on Tuesday July 10th. Sacred Bites meets every Tuesday at the Lazy Dog Saloon (on the Pearl Street Mall at 14th and Pearl) to discuss the Scripture of the week over buy-your-own-lunch. We gather around 11:30 am for catching up and ordering food and then meaningful discussion of the week's scripture passage begins at noon. Joe will be leading the discussion this Tuesday. All are welcome!
>Do I need to read the scripture ahead of time to participate?
No! Come even if you have not read the designated passage.
>Do I need to be a member of FUMC Boulder to join Sacred Bites?
No! Members of all faith communities are welcome and would enrich our discussion.
Summer WOW – Eat, Pray and Play!
Wednesdays of Wonder (WOW) is back for three weeks this summer with a slightly different format that offers something for everyone! On July 11th, 18th and 25th come to "Eat, Pray and Play" together on our lovely patio with a light dinner at 5:45, a short worship service at 6:30pm and a family friendly activity at 7:00pm. This week, July 11th, Connie Takamine will lead a prayer time and Alison Wisneski will read a scripture and share a reflection. The activity will be an ICE CREAM SOCIAL!!! WOW is a wonderful time to worship and enjoy fellowship with one another mid-week. Childcare will be available. Bring your family, friends and neighbors – all are welcome, always!
Heartfelt Cafe Needs Caring, Helping Hands
The Heartfelt Cafe, our church's once-a-month soup kitchen to feed our hungry brothers and sisters, could use some more helpers. The next Heartfelt Cafe will be Sunday, July 15, in Mead Hall. If you'd like to help, please email Wendy Driscoll or just stop by the Cafe before or after church on the 15th to lend a hand.
Voter Registration at FUMC on July 15
Register or re-register to vote on Sunday, July 15th before and after worship. Many Colorado voters are unaware that you will not receive the mail-in ballot you may be expecting in October, if you, like thousands of others, did not vote in the mid-term 2010 election – unless you re-register to receive your ballot by mail. If you don't remember or are uncertain, please take advantage of the opportunity to re-register at the table provided (1-page form, takes less than 2 mnutes!)
And, of course, newcomers to Colorado or those first-timers who will be 18 before election day, Nov. 6, are welcome to register.
UMW News
There will be NO Executive meeting in July and the sub-groups will re-start in September. The School of Christian Mission is July 12th-14th at St Andrews United Methodist Church in Highlands Ranch, there is also a one day event on August 25th at Brentwood UMC. Please contact Connie Takamine for details. The District Day Apart is July 28th in Limon CO – also see Connie for details and registration.
July Grocery Cards
The grocery gift card sales in grocery gift cards will benefit Arts for Kids' Souls summer camp program.
Haiti Mission/Work Team Opportunity in 2013
Jon Kottke is leading another BUMMP mission/work team to Haiti in 2013. The dates are February 18 – 27 and the cost is approximately $1200. The team is limited to 10 people so please contact Jon before August 1st if you're interested.
Volunteers Needed in the Church Office in July
Jessica Harbeson, our Receptionist/Secretary, will be traveling to California to visit family in mid-July. While she is away, we hope to have the church office open Tuesday-Thursday, 9:00-1:00 pm, but these hours are dependent on finding volunteers to staff the office. If you'd like to help with a two-hour shift on July 17, 18, 19, or 24, please contact Jessica today at 303.442.3770, ext. 101, or office@fumcboulder.org. Thank you for your willingness to help!